It is the role of the council to provide good governance and leadership for the local community through advocacy, decision making and action. The Local Government Act 2020 provides a number of measures to support councils to improve governance processes and integrity and address governance and conduct issues when they arise.
On this page:
Municipal monitors
Municipal monitors can be appointed by the Minister for Local Government to councils that have experienced governance issues. The role of a monitor is to:
observe governance processes and report back on issues
provide advice to councils that are experiencing governance issues
make recommendations to the Minister for further action
At the end of their appointment, the monitor provides a final report to the Minister.
Citizens' juries
A citizens' jury is an innovative way to involve everyday people in decision making. This comprehensive, transparent engagement approach allows the community to be placed at the centre of the process.
Citizens' juries bring together representative, random samples of citizens who are briefed in detail on the background and current thinking relating to a particular issue, asked to discuss possible approaches and/or solutions, and finally craft a set of recommendations to address the issues at hand.
There is no provision requiring citizens' juries under the Local Government Act 1989 or the Local Government Act 2020.
The Geelong Citizens' Jury
The Victorian Government committed to consult the Geelong community about its local governance arrangements following the dismissal of the Greater Geelong City Council in April 2016.
A citizens' jury was established for this purpose and tasked with recommending how Greater Geelong should be democratically represented by their council.
The Geelong Citizens' Jury was overseen by the independent not-for-profit organisation the newDemocracy Foundation (nDF)
The nDF randomly selected the 100-member jury from 15,000 Geelong residents, who were invited to register their interest to be a jury member. Key stakeholders and interest groups as well as all members of the Geelong community had the opportunity to have their say in person and online, and have those views considered by the jury. This ensured the jury was fully informed about all views and perspectives when it deliberated.
The Jury's Final Report and Recommendations PDF, 122.84 KB
Government Response to Jury's Recommendations PDF, 2582.84 KB
The unedited final Geelong Citizens' Jury report and the Government response were tabled in Parliament on 9 May 2017. This coincided with the introduction of a Bill to implement the jury's practical recommendations.
Frequently Asked QuestionsOpen in slide outOpen in slide out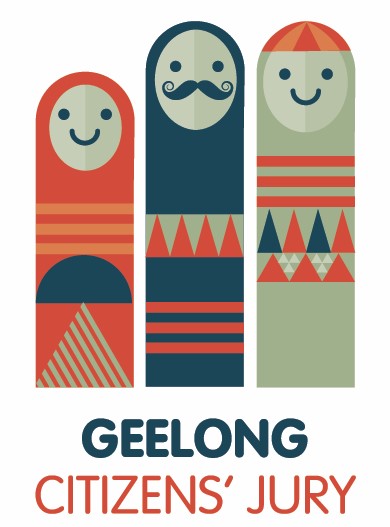 Local government panels
The Minister for Local Government can appoint a local government panel to:
review a proposal to form a new council or restructure an existing council
advise the Minister on potential reforms to the local government sector
At the end of their appointment, the panel provides a final report to the Minister.